Shipwreck expeditions are mainly the result of passion, love and the willingness to discover. The results of this include the discovery of previously unknown wrecks.
Trawler V-315
Graf Zeppelin
Source: Slawek Packo (vimeo.com)
Source
Click on a fragment of map below to see the whole map.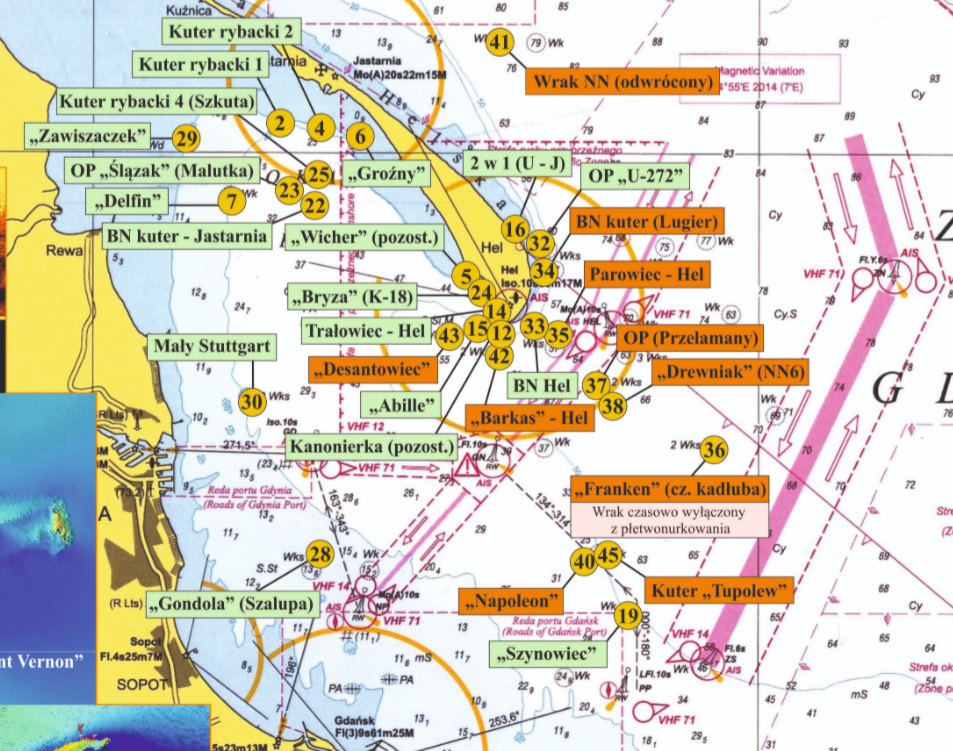 List of shipswrecks available to for diving.